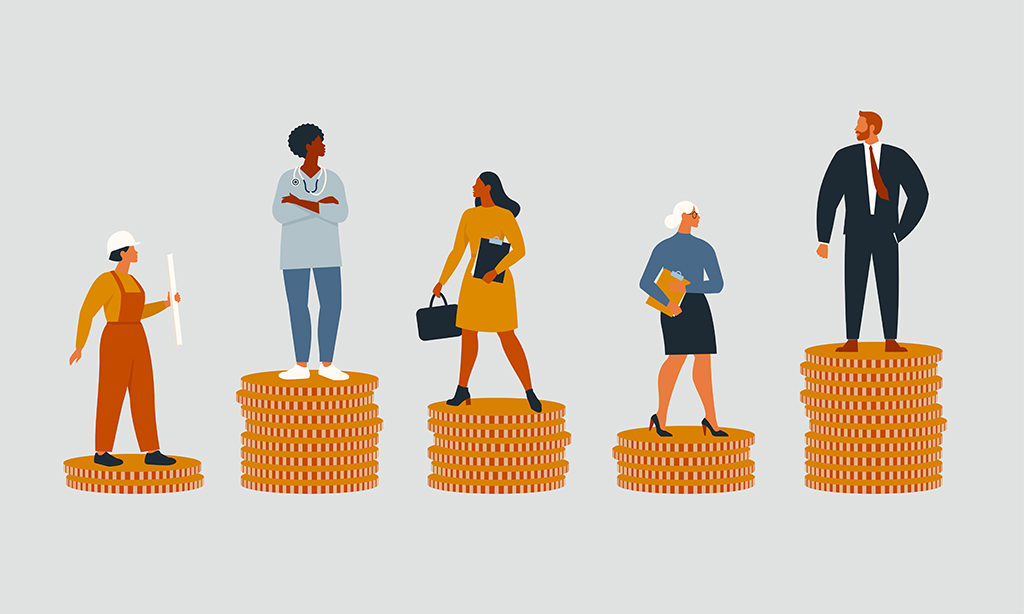 Still in the 21th Century, the gender pay gap is reaching more than 14 % making women at higher risk of poverty. The pandemic has exacerbated existing inequalities between women and men despite having been essential during the crisis for their work done.
It is time to deliver Gender equality.
Let us not forget that the principle of equal pay for women and men in cases of equal work or work of equal value was already enshrined in the Treaty of Rome 1957. It has also been recalled in the 2006 Directive on equal treatment of women and men in matters of employment and occupation and complemented by European Commission recommendations on pay transparency in 2014.
So this is not as far right politicians claim another new idea of gender idiologists!
The principle of equal pay for equal work or work of equal value through pay transparency will represent a swift progress for gender equality in Europe, and overall will represent a crucial tool in eliminating the gender pay gap in Europe.
Till now, Soft law has failed!
Indeed, recommendations made by the EU institutions to Member States didn't work. So, we are very grateful to commissioner Helena Dalli for having brought forward such an ambitious proposal for a directive on pay transparency enhancing gender equality!
The current proposal will apply to all workers in the private and public sector.
It allows creating pay transparency in companies, imposing sanctions for non-compliance, and giving compensation to those affected.
The companies will be obliged to report on their gender pay gap and redress any unwarranted imbalances; the workers will have the right to receive information about pay, and recruiters will be forbidden from asking candidates about their current pay.
Of course, we have some concerns!
Women are mostly employed in SMEs and in vulnerable sector such as cleaning sector where Trade Unions are less represented. We have been surprised that the current proposal will enforce only companies with more than 250 workers to provide an annual report on the gender pay gap. This will mean that roughly 67% of all employees in the EU will be excluded. Indeed, "to be successful and not to lose the benefit of the initial objectives of the text, we, as socialists and democrats, are convinced this obligation must apply to all companies with at least 50 workers" recalls Marc Angel, S&D MEP.
In the same line, it is inadmissible to give to employers the opportunity to define which jobs can be compared when it comes to work of equal value. Here, "we, the socialists and democrats, are convinced the trade Union have a crucial role to play and we will fight to include them in the process of making Gender Equality in the workplace a reality in Europe" claim Marc Angel, S&D MEP.
From a gender perspective, we are worried the current text does not refer to gender and intersectional discrimination in the labour market. "If pay transparency will participate to the reduction of the pay gap between women and men in Europe, it should above all help to ensure equal treatment for all workers" recalls Marc Angel.  This is for us, the socialists and democrats a « red line » and we will include this sensitivity in the proposal.
The reference throughout the Directive to 'workers representatives' instead of trade unions would open the door to fake unions set up by bosses, and even 'workers representatives' chosen by bosses. This is crucial to modify it and replace this wording by Trade Union.
If we cannot provide an adequate answer in this period to fight gender pay gap, it will be complicated to go back to our voters in the end of the mandate! This proposal for a Directive is the best instrument we have to grant gender equality in the workplace.
"This is how we shall fight for women's right in Europe. Gender discrimination and Gender pay gap has no place anymore in Europe and I will stand by women in this battle", concludes Marc Angel.