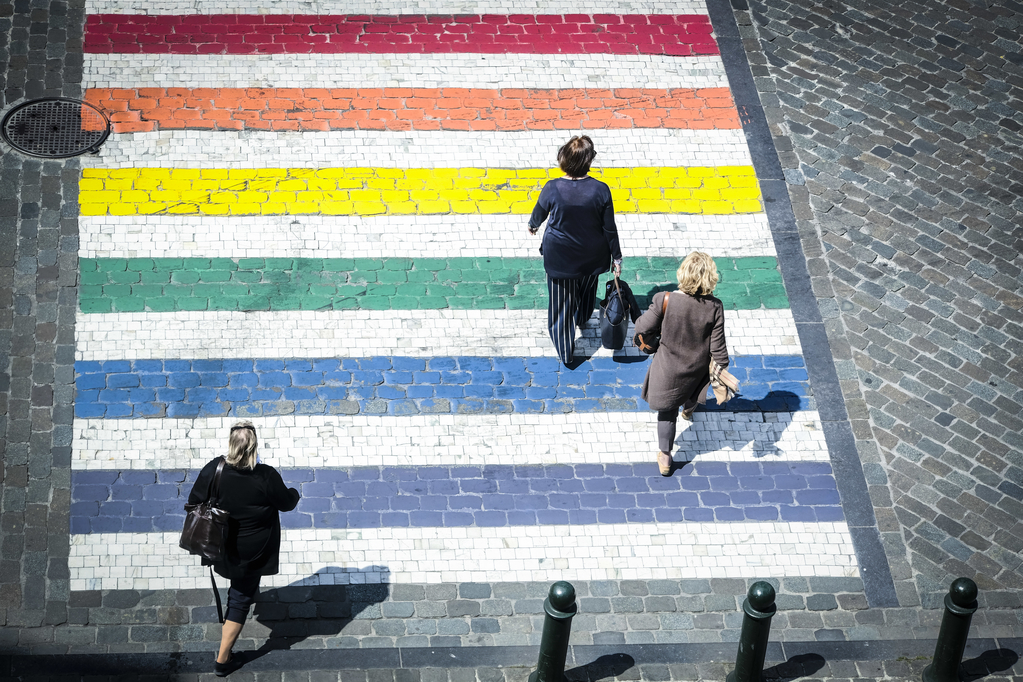 Thank you President, Dear Commissioner, Dear colleagues,
Too often, we think that discrimination of LGBTIQ-people is limited to specific regions in our Union, No! They are discriminated all over EUROPE.
We Socialist and Democrats condemn the despicable murder of a gay man in Belgium who was lured by 3 youngsters via a dating-app and was lynched on the spot!
Many of us fellow members of the LGBTIQ-community were assuming that things were getting better. Unfortunately, the situation across our Union has worsened.
While doctors, nurses and people fight COVID 19, the Polish and Hungarian governments have nothing else to do then scapegoating LGBTIQ-people in an attempt to demolish democracy.
In Poland, with support of the ultraconservative organisation Ordo Iuris, the activists who documented the adoption of anti-LGBTIQ resolutions by local authorities are prosecuted.
We need the European Commission to protect activists from these Strategic Lawsuits Against Public Participation, so-called SLAPPs.
In Hungary, the minister of Justice, Judit Varga, on Women's Day, said that she only celebrates I quote "real women". Indeed, the FIDESZ government has basically outlawed trans and intersex people last year.
We need to act now! The Commission's excellent LGBTIQ Equality Strategy, must be rapidly put into concrete actions.
The EU has to become a Freedom zone for ALL and this must include LGBTIQ persons! Declaring the EU an LGBTIQ Freedom zone is a pledge that the EU Institutions have to do everything in their power to secure the rights of our LGBTIQ-citizens.
picture © European Union 2021 – Source : EP