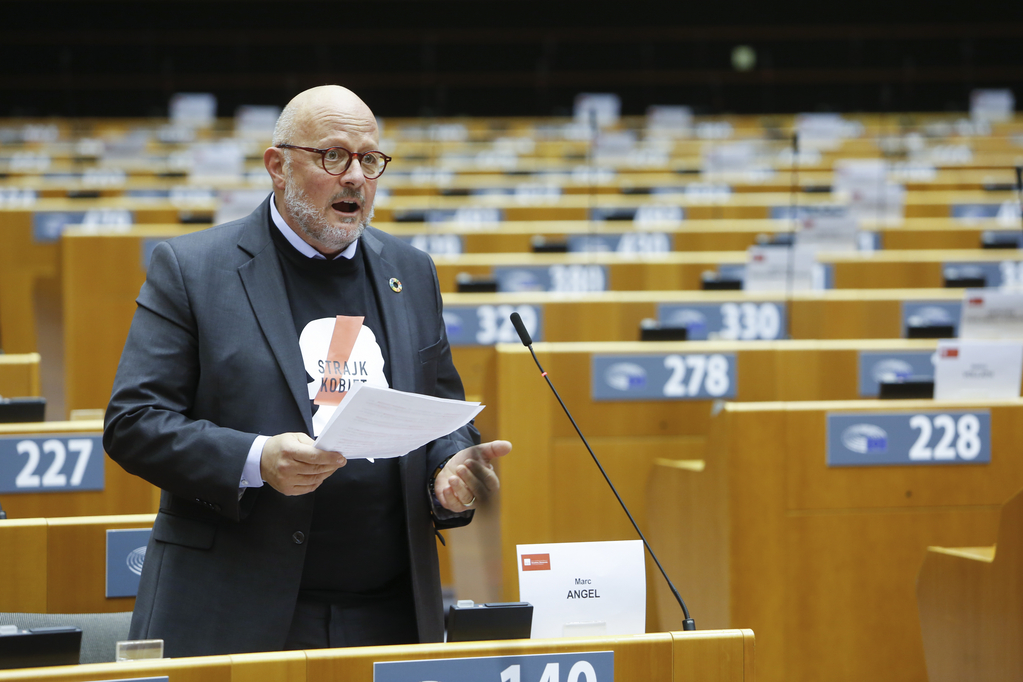 Mme President, dear Commissioner Dalli, dear colleagues,
I would like to thank the Commission for this ambitious action plan about ACCEPTANCE, PROTECTION and RECOGNITION
This strategy has been long awaited by LGBTIQ civil society organization and most of all by millions of LGBTIQ EU citizens and their families.
As co-chair of our EP LGBTIQ intergroup I congratulate commissioner Dalli for the excellent collaboration with us but also with the NGO's.
This strategy comes very timely because in several MS for instance Poland and Hungary, governments have organized a real witch-hunt against LGBTIQ people, this has even intensified during the COVID 19 pandemic to divert citizen's attention from national deficiencies in fighting the virus.
We Socialists and Democrats appreciate that this strategy tackles discrimination in employment, by bringing forward legislation to enhance the role of equality bodies.
We also welcome that EU funds shall strengthen LGBTIQ civil society and research on Gender in MS.
Hate speech and hate crime against LGBTIQ people is in the rise, therefore extending the list of hate crimes including, when targeted to LGBTIQ people, is crucial.
Enhancing legal protection of rainbow families and facilitating the exercise of free movement for ALL families is paramount.
Yes, we welcome the Commission's strong commitment that if being a parent in one country, one is a parent in another country.
However it is regrettable that the commitment on mutual recognition of same-gender partnerships between MS is softer!
By urging MS to adopt national LGBTIQ action plans the rights of Trans, non-binary and intersex persons can no longer be ignored by MS.
This Strategy together with the EU Gender Equality Strategy and the intersectional approach, is the best answer to counter the Anti-Gender movement. A movement made up of religious fundamentalists, hard core conservative right-wing politicians and their followers who stand for an outdated patriarchal society in which women's and LGBTI rights have no place!
Let me finish by recalling, that being a LGBTI person is not an ideology,
it is an identity,
it is not a choice…but being homo-trans- and inter-phobic  that is a choice!
Thank you very much!
copyright picture: © Philippe BUISSIN- European Union 2020 – Source : EP